MgO Board composite panel is a high performance, engineered, structural, super insulated solid core wall component that is fire, moisture, mould, and rot resistant. EPS insulation is structurally cured between two pieces of MgO board sheathing. This results in a wall component that is easy and economical to erect and finish, and creates high quality, durable building envelope walls, roofs, and floors that are highly efficient and cost effective.
Composite wall construction eliminates site labour costs for framing, insulating, vapour barrier, sheathing, and adding drywall to the interior and building wrap – making overall cost very competitive to conventional construction. The building cycles are shorter what makes building season longer – ideal for winter construction.
Composite wall provides an effective rain screen eliminating the need for expensive EFIS (exterior finish insulation systems) that creates a better air seal and handle moisture.
Composite wall is also economical to finish – especially with acrylic render system- that can be directly applied to the external surface of the wall. Internally panel's joints need to be taped, filled and sanded.
Buildings have significantly lower operating costs – with heating and cooling bills up to 60% less than a conventional building and up to 40% less costly heating and cooling equipment.
Composite panel is structural. Tests indicate that MgO panels are significantly stronger than other panels and have withstood hurricane conditions with conventionally built buildings failing all around them.
EPS Panels : EPS Wall Panel system is an industrial system for the construction of structural walls of reinforced concrete for buildings in single panel up to four storeys, G+3, and theoretically unlimited storeys in double panel. The system is composed of a factory produced EPS Panel is of corrugated (wave shape) polystyrene sheet covered both sides by an electro welded zinc coated square mesh, which in turn are connected by connectors realizing a 3 dimensional hyper static reinforcement steel. The panels are assembled on site and in situ poured concrete (double panel, floors, stairs) and shotcreted concrete (single panel) to realize the different elements of the system
Vertical structural walls
Horizontal structural elements
Cladding element
Internal walls
The use of EPS panels enables the construction of residential and industrial using a construction system that replaces the traditional reinforced concrete and masonry in both horizontal and vertical parts that is, for roofing, walling and flooring. The major advantages of the EPS panel system are that construction is fast and economical while providing a building product that is superior in most respects to the traditional house.
Speed of construction is paramount to meeting the present and projected housing supply required to meet the country's needs and demand. The EPS panels have the following characteristics that make it advantageous as a new construction material and technology.
Advantages of MgO Board Composite Panels :
High load-bearing capacity at low weight.
Sound insulation
Fire and heat insulation.
Crash and earthquake resistance
Absolute water and vapour barrier.
Air-tightness for controlled environments
Long life, low maintenance.
Lightweight, fast and economic construction.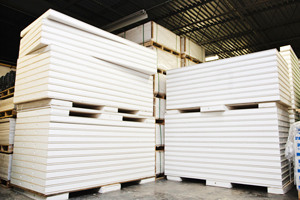 MALDIVES VILLA PROJECT
ARCHITECTURAL VIEW OF COTTAGE VILLA USING MGO PANELS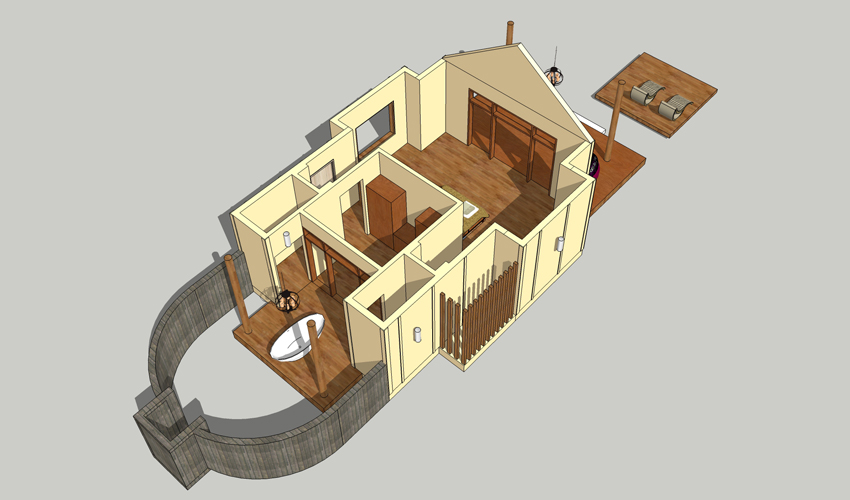 ELEVATION 1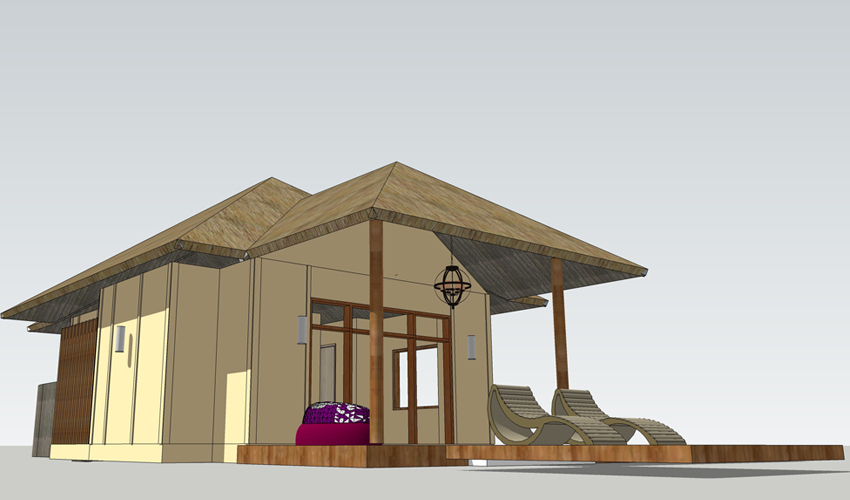 ELEVATION 2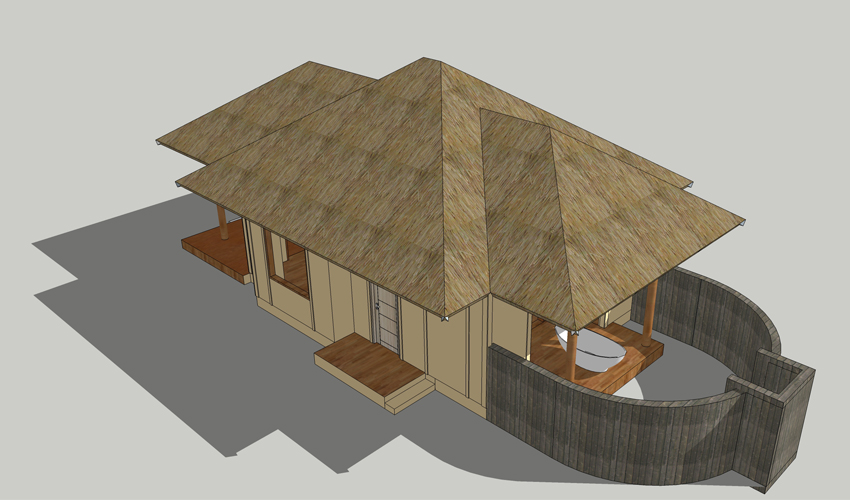 ELEVATION 3